The Save poor Children in Asia Organization has many projects underway and we need your help! There are plenty of ways you can contribute your time. Donations are essential to the Child Care and Learning Centre's survival. Without money, we cannot provide the food, materials, and resources the children need.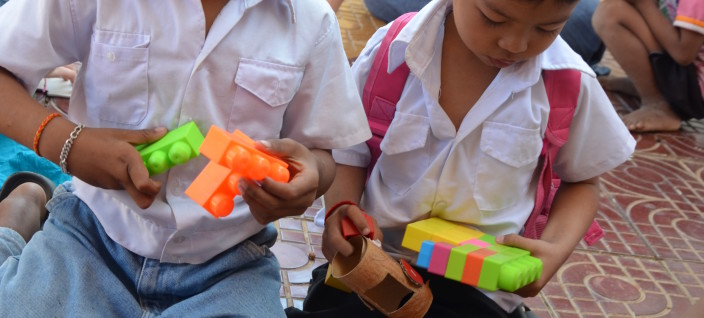 If you would like to make a donation, please read the instructions for money transfer (SCAO-Bank-Transfer). You can also donate via wire transfer to Canadia Bank or via Western Union to Mr. Sameth. Please note that only in the case of Western Union, the receiver should be Mr. Sath Sameth (in care of Save POOR Children in Asia Org.) so he can show his ID and pick up the funds for S.C.A.O.; Bank Wire Transfers should have the receiver / beneficiary as Save POOR Children in Asia Org.).
---
1. Western Union (for emergency donations only)
You can also transfer funds through Western Union with your local office, online at www.westernunion.com or by phone: 1-800-325-6000:
Send Donations to:
Mr. Sath Sameth (in care of Save POOR Children in Asia Org.)
2139 Phnom Boeng Chhouk | Sangkat Kilomet No.6 | Khan Russey, Phnom Penh | Cambodia | Tel: 012336501 | E-mail: info@savechildreninasia.org
When you make a Western Union donation you will receive a Money Transfer Control Number. Please email Mr. Sameth the donation amount and the Control Number so he can be notified of the donation and pick it up at the local Western Union office in Phnom Penh.
---
2. Account With Institution
CANADIA BANK PLC.
315, Ang Duong St. (corner of Monivong Blvd)
Phnom Penh, Cambodia
SWIFT : CADIKHPP
Beneficiary Customer
Account Number : 0010000449879
Account Name : SAVE POOR CHILDREN IN ASIA ORG. (S C A O)
Please note:
Sometimes you will need a correspondent bank for your transfer. You can use the following banks:
Wells Fargo Bank, N.A.
375 Park Avenue, Level A, NY 4080
New York, NY 10152
SWIFT: PNBPUS3NNYC
Standard Chartered Bank
One Madison Avenue
New York, NY 10010, USA
SWIFT: SCBLUS33
---
3. Non-monetary Donations
EMS – Express Mail Service
Send all non-monetary donations to this address:
2139 Phnom Boeng Chhouk
Sangkat Kilomet No.6
Khan Russey, Phnom Penh
Cambodia, using the EMS Service.
---
All donations are final.
Save Poor Children In Asia is a non-profit, non-governmental organization.